see our top notch services
We are experts in developing and maintain all COBOL business applications that among others include: Check Processing Control Systems (CPCS), POS processing systems with integration into multiple deposit systems, Host ATM software management, Full Card Management automation, Card Fraud Monitoring, Bank Teller integration, Card Dispute Processing, Transaction security, Key encryptions using multiple HSM's, ATM & POS processing Systems, Transaction security and key encryptions, Insurance tracking applications AKA Collateral Protection Insurance (CPI), and Lender force placed insurance.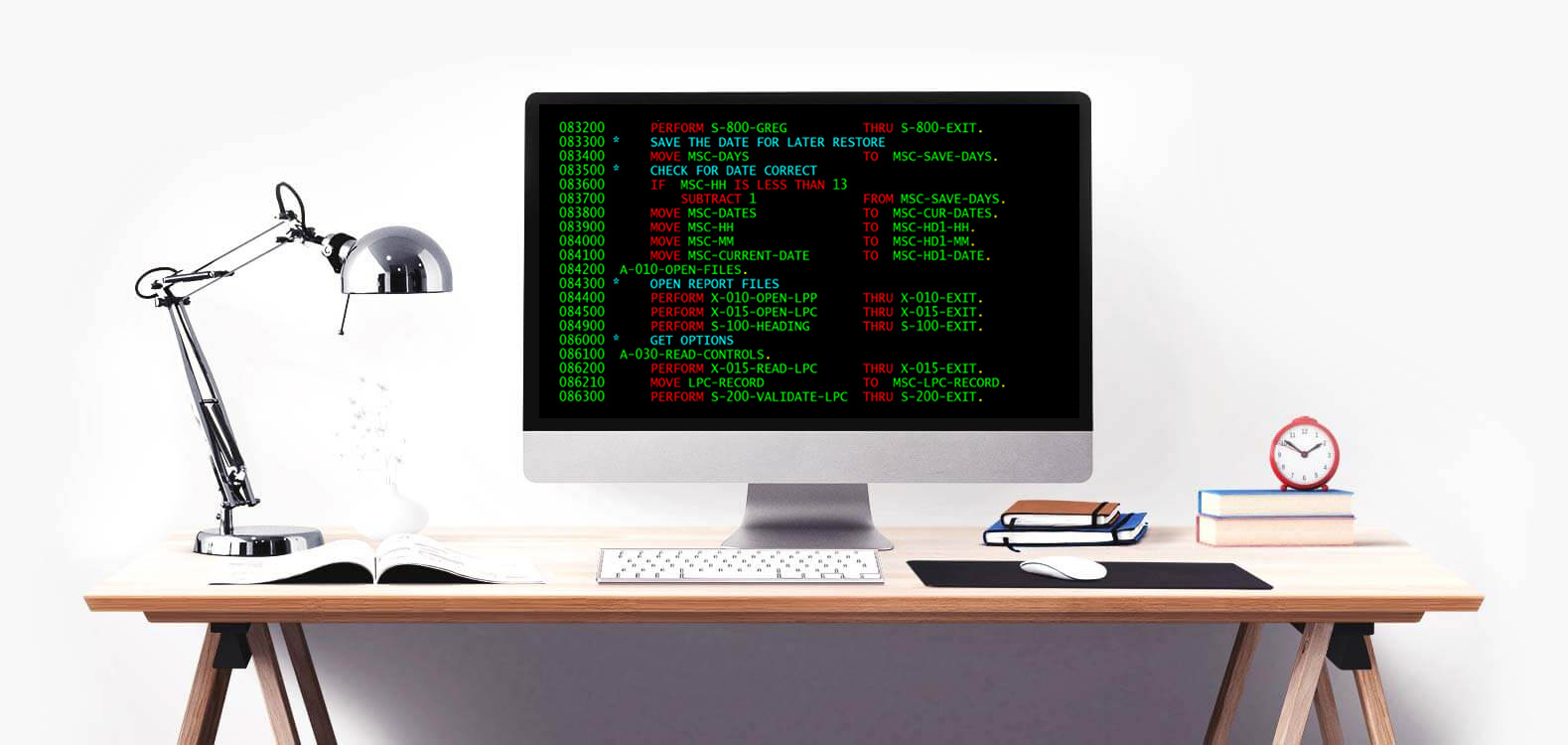 We maintain and develop COBOL code.
Do you have staff that are retiring and/or need to supplement your existing team? WE ARE U.S. BASED COBOL PROGRAMMERS FOR HIRE on a short-term or long-term basis. We will help you identify and fix issues and add new features to support existing business applications running on Mainframe.